Bowiekullen /
The David Bowie Litter
Alla fem har flyttat till nya fina hem.
Bowiekullen växer på och blir allt större, vildare och mer nyfikna.
Den 11 januari 2016 kom Vesper och Wolverines efterlängtade kull. Bägge föräldrarna är HCM-negativa och vana utställningskatter i och med sina GIC-titlar. Kullen är jämn och ungarna har redan (vid knappt fyra veckors ålder) ett trevligt och framåt temperament. Pälsarna är korta men täta än så länge och allra kortast är Sessans (Prisoner of Love).
Vesper har således fått fem välväxta och harmoniska ungar, varav fyra är tabbymönstrade och en är solid chokladfärgad. Vi väntar med spänning på att se hur de utvecklas och funderar på att behålla Sessan, men övriga ungar är till salu.
………………………………….
The David Bowie litter develops well and they become even more wild and curious about the world.
On 11 January 2016, Vesper and Wolverine's had a litter of five kittens. Both parents are HCM negative, and Grand International Champions (GIC). The kittens look typical for the Cornish Rex breed and four of them have a really beautiful classic tabby pattern.
At four weeks, they already have nice but still rather short furs, adorable temperaments and eat like horses. The tabbies are for sale, but we may keep Prisoner of Love in the cattery.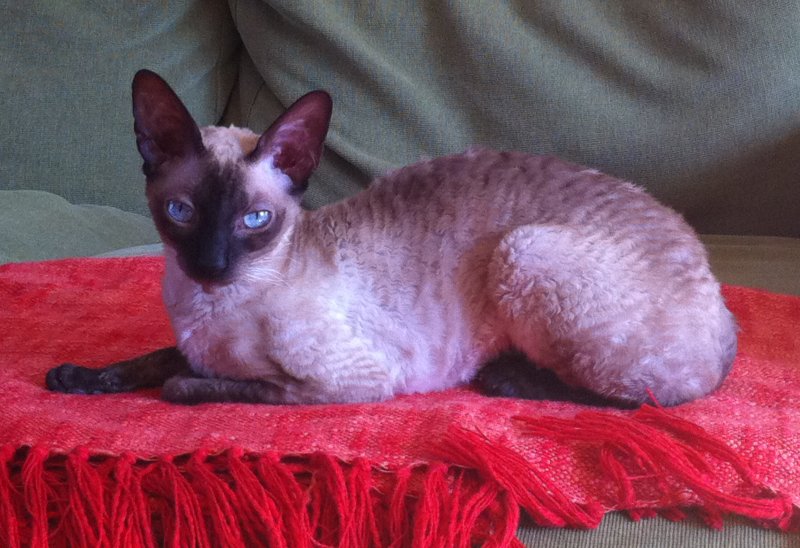 GIC SE*PrimaRex Vesper Lynd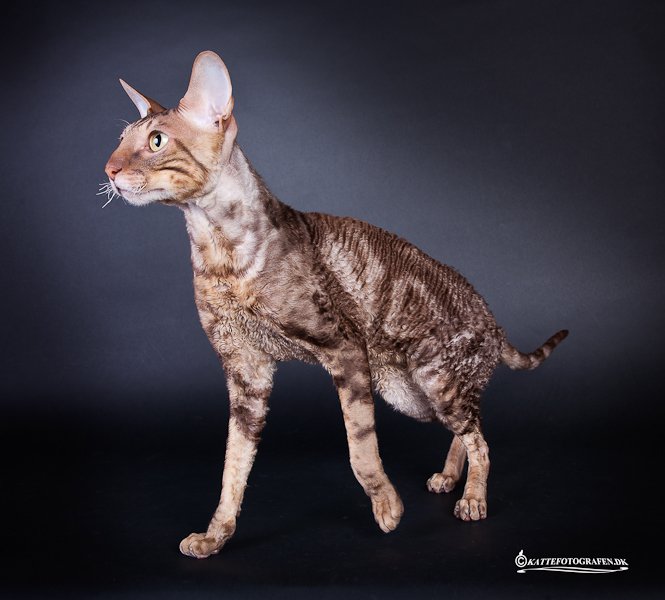 IC SE*Rex Perspective Wolverine
SE*PrimaRex Wild as the Wind, n 22 bruntabby hona
SE*PrimaRex Blackstar, n 22 bruntabby hane
SE*PrimaRex Looking for Lester, b 22 chokladtabby hane
SE*PrimaRex Prisoner of Love, b chokladfärgad hona
SE*PrimaRex Little Bombardier, n 22 bruntabby hona
Bowiekullen nästan 8 veckor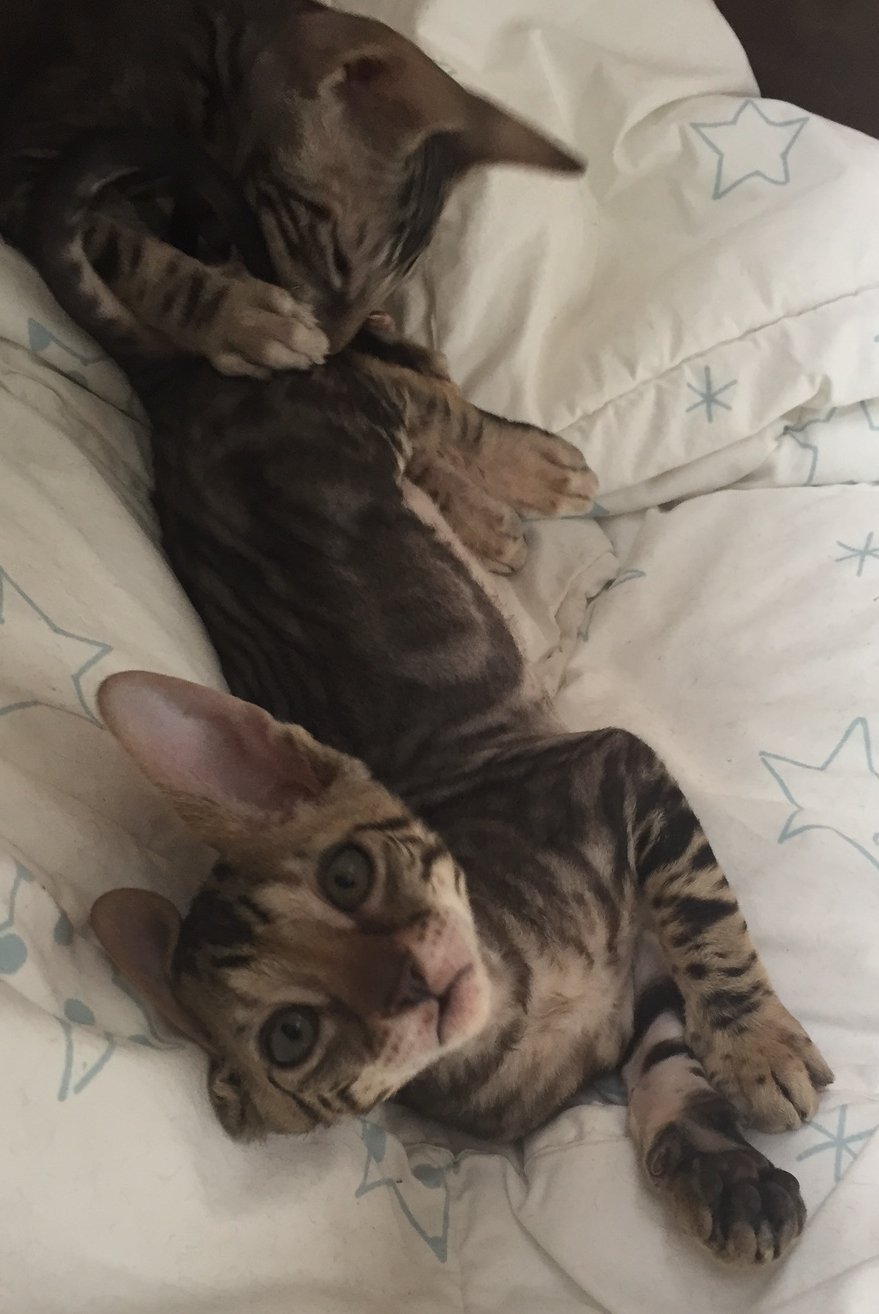 Vilda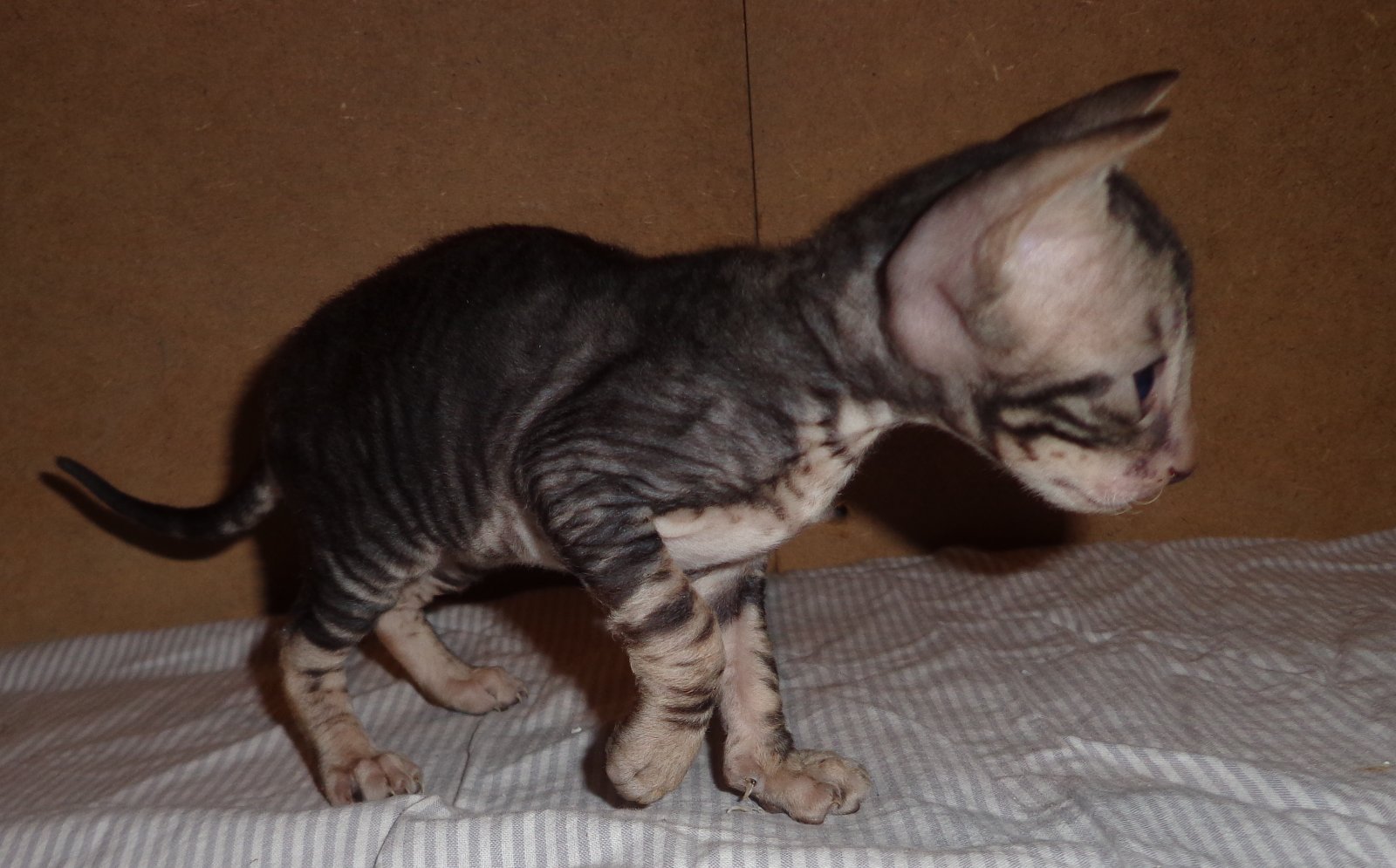 Vilda 4 veckor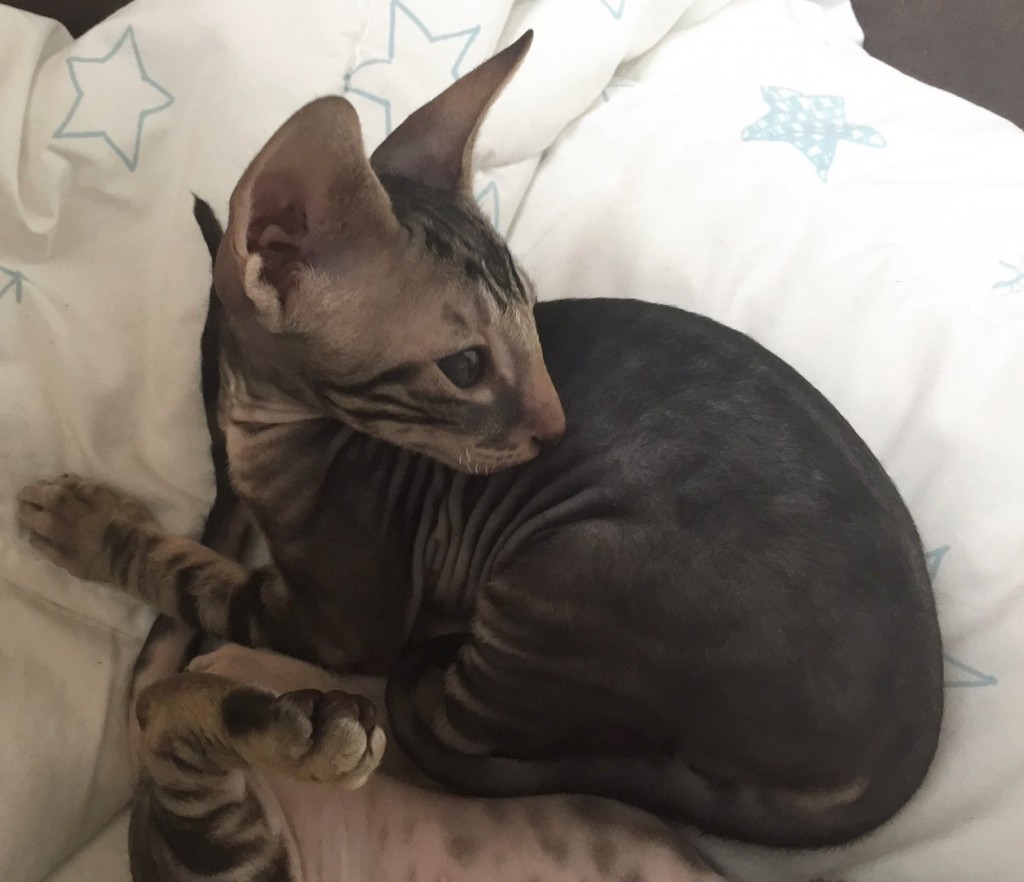 Blackstar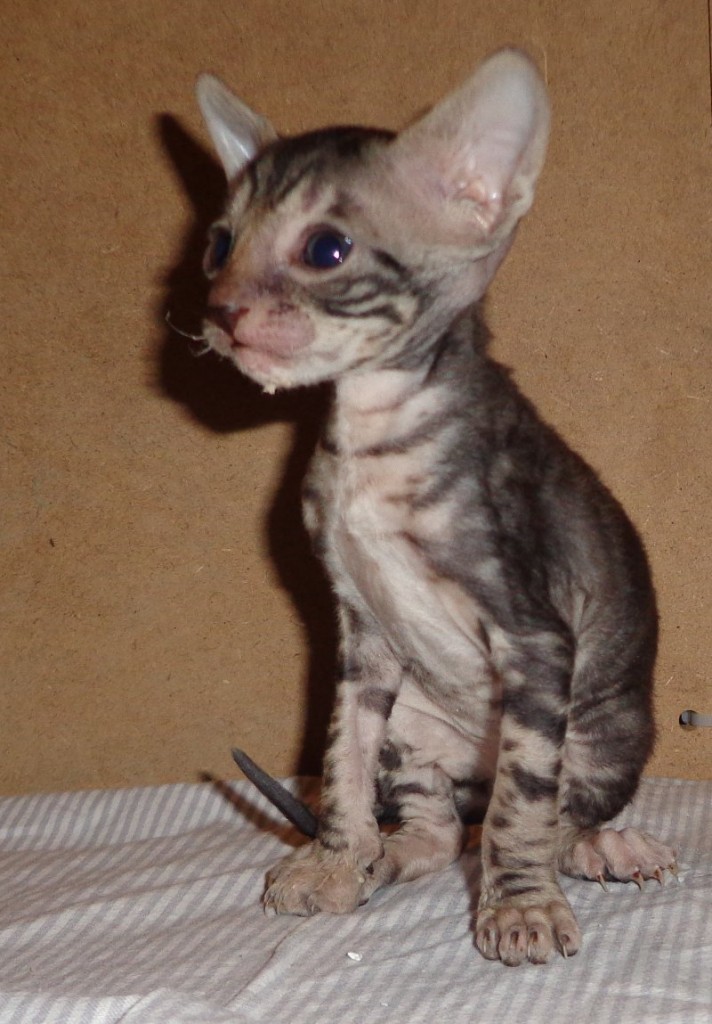 Blackstar fyra veckor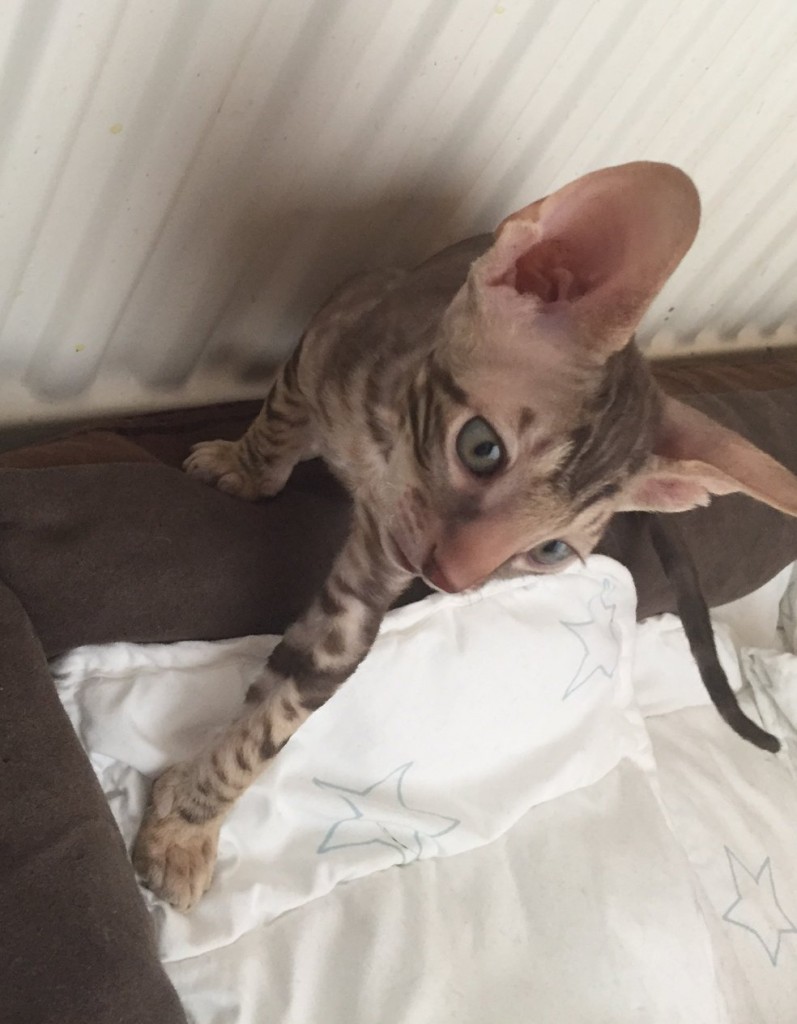 Lester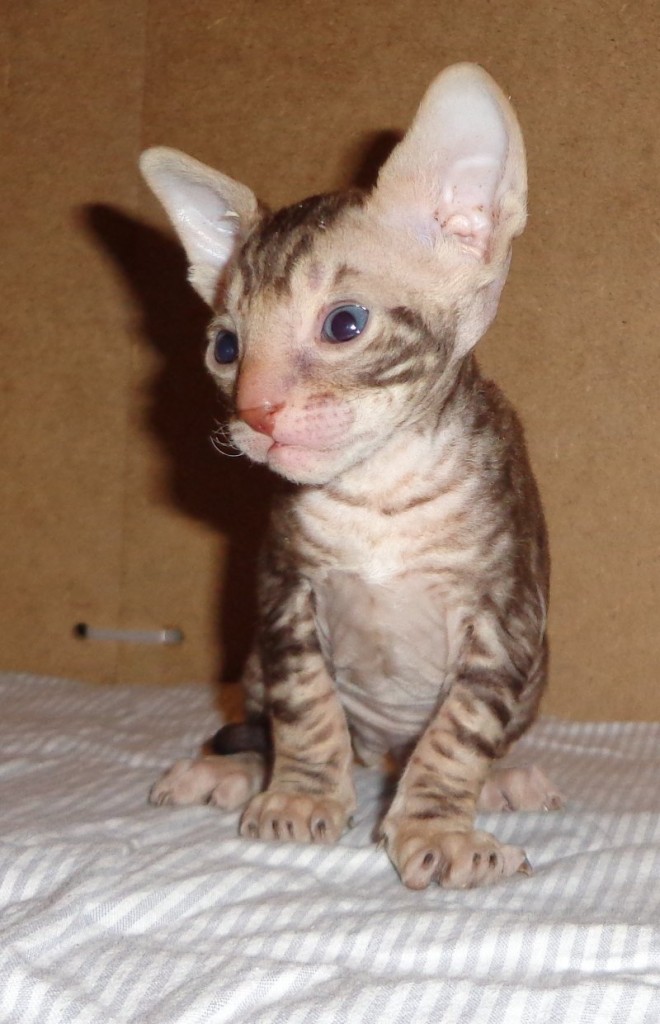 Lester fyra veckor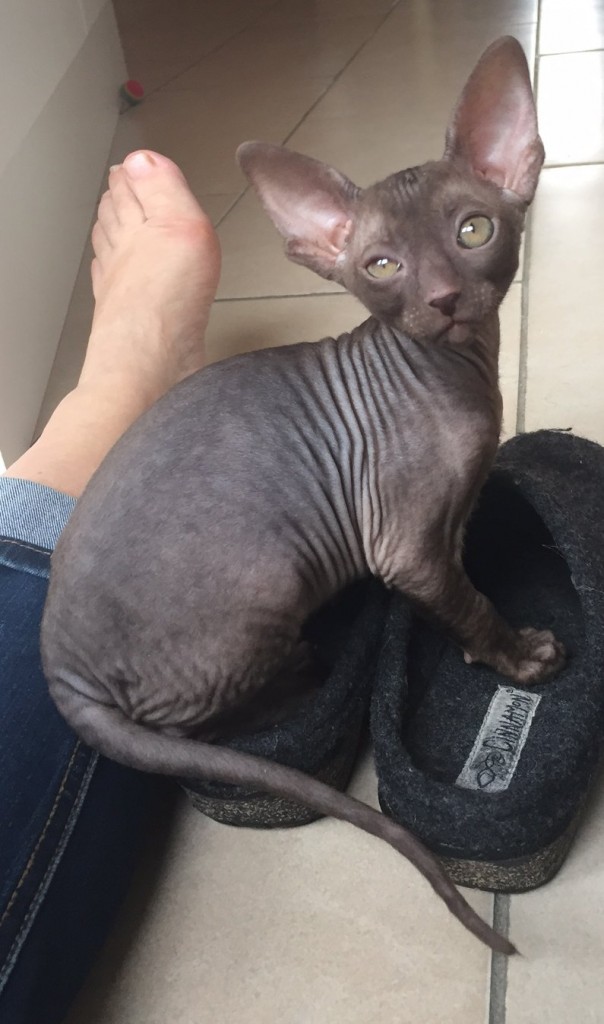 Sessan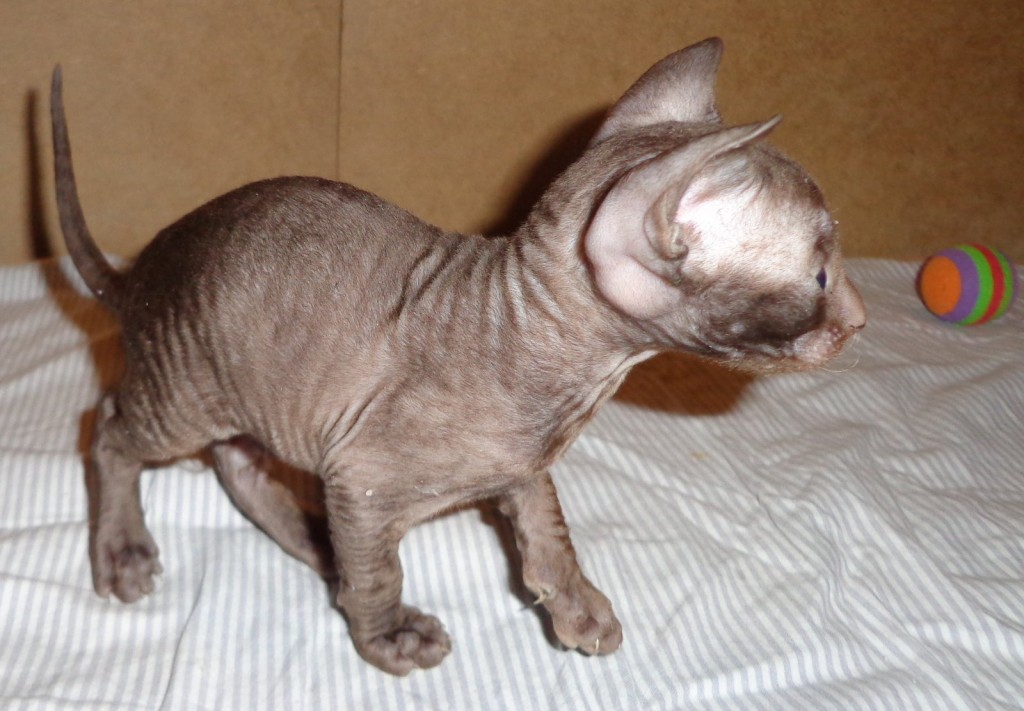 Sessan fyra veckor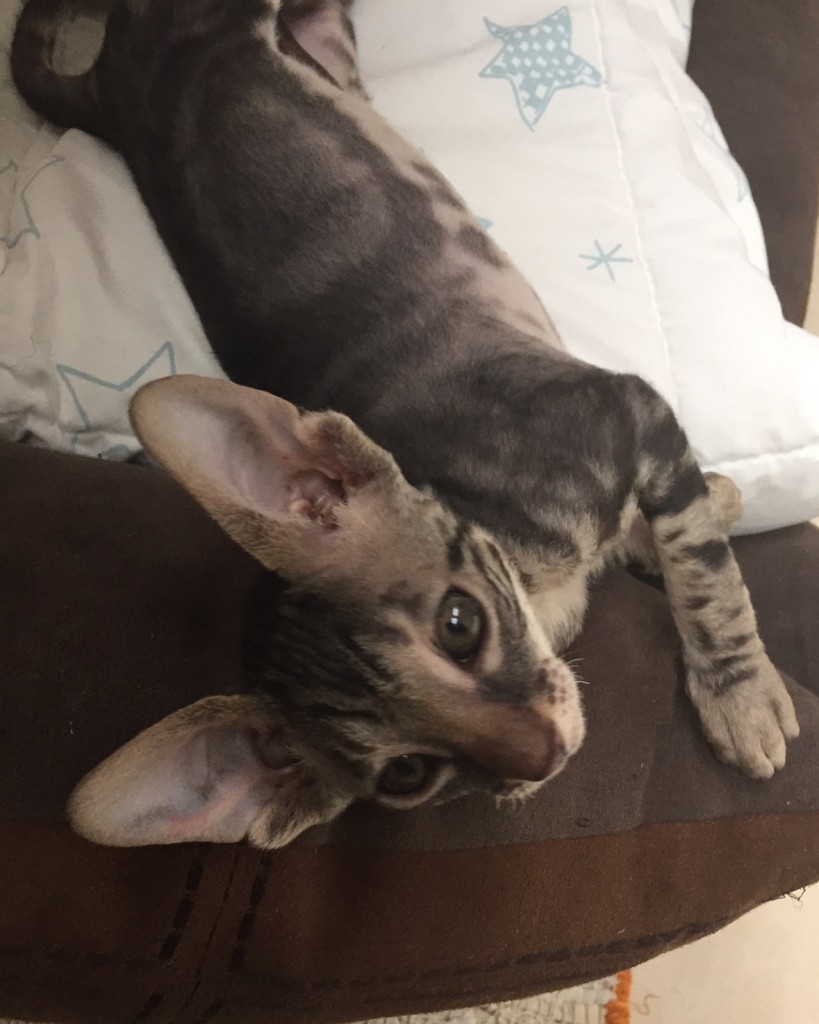 Lillan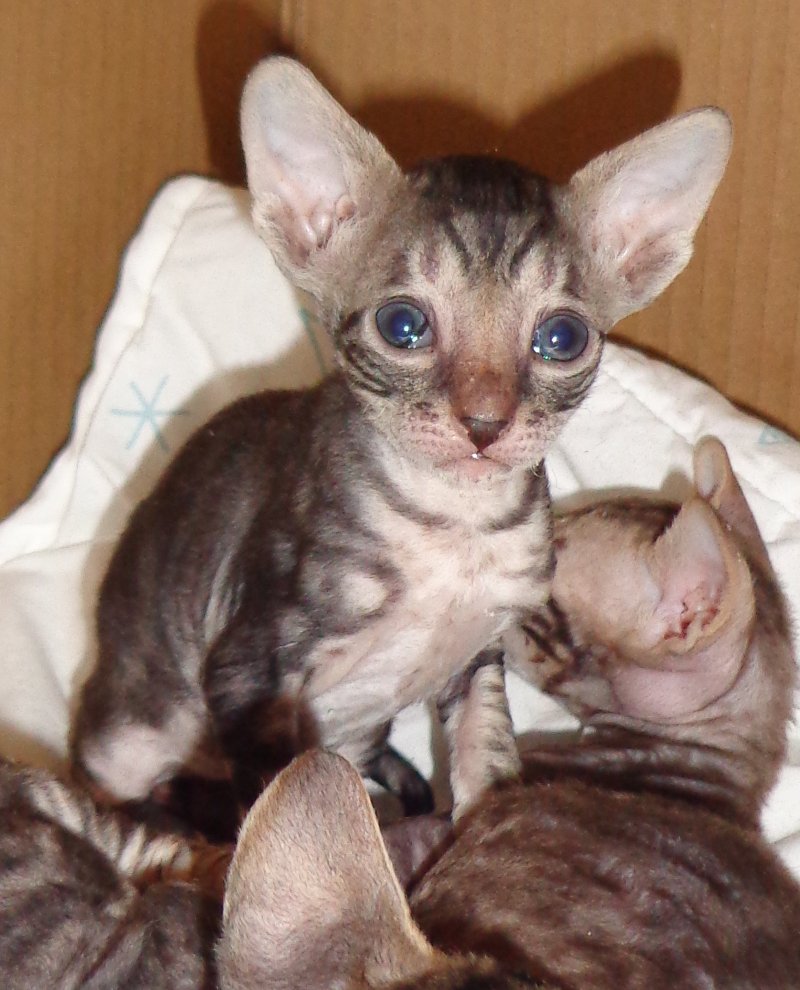 Lillan fyra veckor
Foto: Boel Ulfsdotter & Mats Björkin